Helping You Feel Better
| | | |
| --- | --- | --- |
| | | |

Patricia Elliott ND
Chronic Illness Specialist
Naturopathic Physician
Bellingham, WA
360-647-0228
360-671-5218 (fax)
Proudly serving Whatcom County for the past 23 years.

Located in the historic Bellingham Herald Building.





Specializing in the treatment of:

Recurring Infection




High Cholesterol



Low Sex Drive

Low Thyroid
Low Testosterone

Digestive Problems




Blood Sugar Problems




metabolic syndrome

Medical Causes of Depression and Anxiety


Vitamin D Deficiency


Advocate of the Low Carb Healthy Fat, Ketogenic Diet, Atkins, Paleo/Primal eating.
http://primaldoctor.com





GRAIN BRAIN by David Perlmutter, MD. My absolute favorite book right now. Everyone needs the information in this book.


Renowned neurologist David Perlmutter, MD, blows the lid off a topic that's been buried in medical literature for far too long: carbs are destroying your brain. And not just unhealthy carbs, but evenhealthy ones like whole grains can cause dementia, ADHD, anxiety, chronic headaches, depression, and much more. Dr. Perlmutter explains what happens when the brain encounters common ingredients in your daily bread and fruit bowls, why your brain thrives on fat and cholesterol, and how you can spur the growth of new brain cells at any age. He offers an in-depth look at how we can take control of our "smart genes" through specific dietary choices and lifestyle habits, demonstrating how to remedy our most feared maladies without drugs. With a revolutionary 30-day plan, GRAIN BRAIN teaches us how we can reprogram our genetic destiny for the better.




Dr. Elliott's Office


Dr. Pat age 51 July 2013


Dr. Elliott's Garden Pathway

Dr. Elliott is an avid gardener and photographer. She built this garden pathway over the course of several years and completed in the summer of 2010.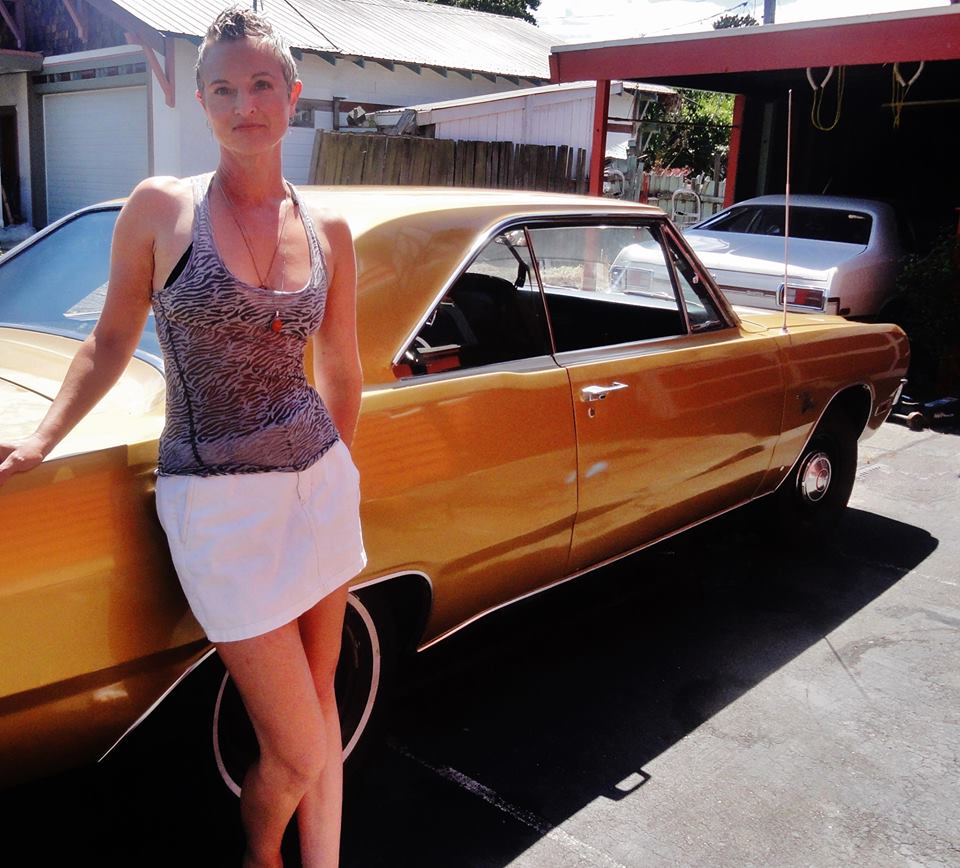 Me and my Mopar

Early in 2013 I survived a life-threatening injury. I encourage you all to enjoy your lives and openly express your love to those close to you.
Live in the moment!
With Love,
Dr. Pat
Meet Pat Elliott ND
Naturopathic Medicine
Chronic Illness Information
Link Library
Some Good Books
Recipe Page
Testimonials
Contact us
Directions
| | |
| --- | --- |
| | (Fruit is sugar, grain is sugar, bread is sugar, pasta is sugar, oatmeal is sugar) |
A Naturopathic Doctor in Bellingham, WA
1993-2015 Elliott Health Care, All Rights Reserved.